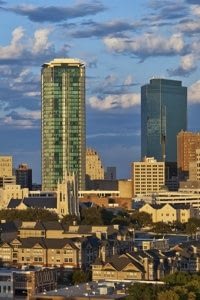 Our mission is to help businesses operate more effectively and efficiently by providing our clients with the best, most cost effective insurance coverage's available and offer them options when deciding how to insure their investments.
i Insurance Group was founded in 2006 to market and sell commercial insurance products, predominantly to the construction and staffing industry. We offer a wide variety of products including Workers' Compensation, General Liability, Builders Risk, Contractors Equipment, Bonds, etc.
In the midst of an economic downturn, we feel that the need for insurance is at an all time high. Businesses are doing what they can to retain their existing client base and obtain new business. Therefore, insurance plays an integral role since it may be the only layer of protection some small to mid size businesses have to protect them in difficult economic times.
Premiums costs often have a direct and imposing impact on the balance sheet of most companies. With proper insurance policy management, companies can have a significant competive edge.
Because of the relationships that we've been able to forge with insurance carriers that specialize in the construction trades, we have excellent ability to provide custom tailored coverage's that fit our clients risk and budget needs.
Coverage Area
Alabama
Arizona
Arkansas
Colorado
Delaware
District of Columbia
Florida
Georgia
Hawaii
ldaho
Illinois
Indiana
Iowa
Kansas
Kentucky
Louisiana
Maryland
Massachusetts
Michigan
Minnesota
Mississippi
Missouri
Illinois
Nevada
New Jersey
New Mexico
North Carolina
Oklahoma
Pennsylvania
South Carolina
South Dakota
Tennessee
Texas
Utah
Virginia
Wisconsin
An Independent Advantage
We are Independent Agents in Grapevine, Texas, free to choose the best carrier for your insurance needs. We do not work for an insurance company; we work for you. We work on your side when you have a loss and follow through to see that you get fair, prompt payment and service. i Insurance Group represents a carefully selected group of financially strong, reputable insurance companies. Therefore, we are able to offer you the best coverage at the most competitive price.
What is an Independent Insurance Agent?
When you decide to buy a car, you wouldn't purchase the first one you see. What if one day the automobile industry decided to make only one type of car, one make and one model. You wouldn't have a choice!
The same situation holds true for insurance. You need insurance to drive a car, to purchase a house, to protect your family's financial future and to run a small business. But if there was only one insurance company that offered only one type of insurance, you wouldn't have a choice. The only solution would be going to that one company.
With an independent insurance agent, you have choices. Independent agents are not tied to any one insurance company. One of the advantages of using an independent agent is that he or she works to satisfy your needs. You are using an expert for an important financial decision.
An independent agent has several companies that he or she can approach to get you the best coverage at the best price. And your independent agent will know the companies with the most efficient claims departments to recover your losses as quickly as possible.
When you buy insurance, you want an advocate who will properly assess the risks you face and give you an objective analysis of the marketplace, because it's up to you to make the final choice.